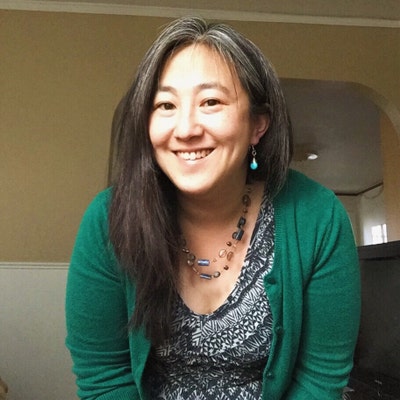 I'm the daughter of two semi-retired artists - one was a graphic arts designer and the other was a children's book illustrator. The end result is that I've always had a life long obsession with color and an on-again off-again relationship with crafts. I've been a potter, a paper maker and a book binder.

Once upon a time, I had a little free time. And as has been my practice since my late teens, I turned to knitting to fill it up. Heavily influenced by a life-long obsession with color, I decided to explore the creation of the colors of the yarns I worked with and began playing with a yarn dyeing kit.

Many of the products I sell are fine yarns, meant to be used for socks, gloves or mittens. Fine yarns are versatile enough to be used in a wide variety of projects, as long as you have the willpower to keep working on your project.

I love thinking about all the colors that people will wear on their feet, no matter the occasion or where they work. As a knitter, I love working with colors that I enjoy looking at. Yarn is eye candy. I'm finding this to be even more true as a spinner.
-Steph Fregosi